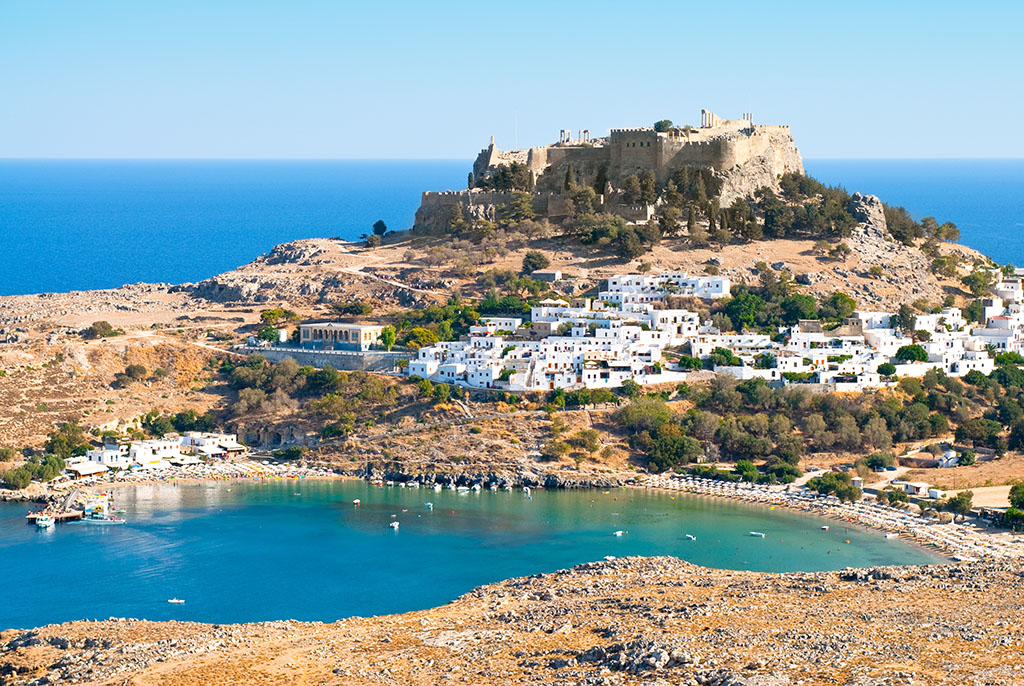 Lindos – Marnin city hotel rhodes island
Lindos (approx. 50 km from Rhodes-town) is one of the islands major tourist attractions.
The village has perfectly preserved its medieval character, with pebble-covered streets and whitewashed houses built on a slope just over the sea.
A series of steps lead to the ancient Acropolis with its Doric Temple of Athena. In the village you can visit the Byzantine church covered with eighteenth century frescoes. In the recent years, some 15th century houses have been declared traditional buildings to be preserved and can be visited.