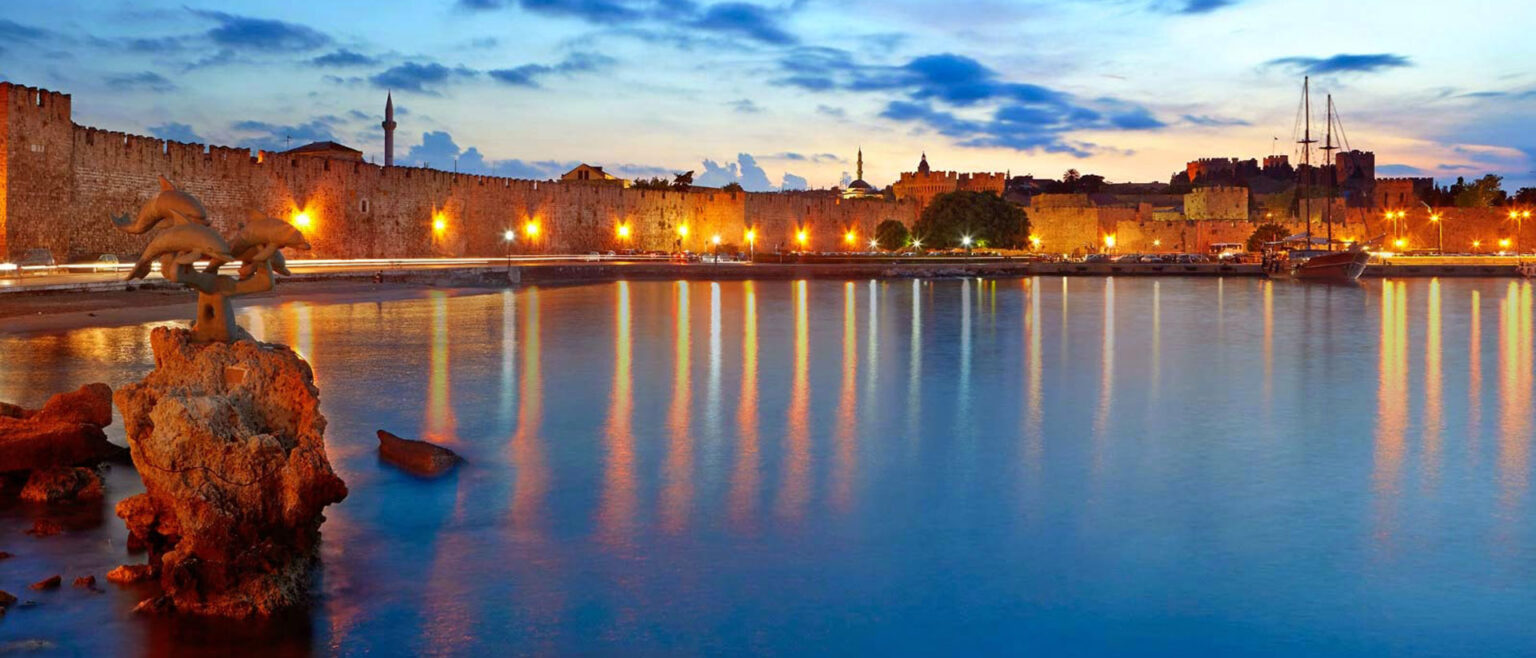 The Medieval Town of rhodes – Mandraki harbour
The Medieval Town of rhodes – Mandraki harbour
The Medieval Town (or the old town) is a living monument. It is a well preserved centre where many Rhodians live and work.
The medieval town developed around a fortress that was most probably built after the earthquake of 515.
The Street of the Knights is the best-preserved street from the period of the Knights and leads uphill to the Grand Masters Palace.
The Chora to the south, with Socrates Street (the old market) with Suleimans mosque and the clock tower.
Hora was the area for the bourgeois.
One of the most frequented spots of the city is the ancient harbour – today called Mandraki harbour – with the statue of the male and the female deer at its entrance. Tradition tells us that this was where the famous Colossus of Rhodes, one of the seven wonders of the ancient world, stood.
On a long pier stand the three old windmills and at its northern end the Fortress of St. Nicholas with the lighthouse.
From the Mandraki harbour the small excursion ships depart for daily cruises to Lindos, Symi, Kallithea (for diving) and different beaches at the East Coast.